Spirit of Play mysteriously came into being in the middle of 2008, after a long period of idle talk and ineffectual body language. Like snowflakes, no two SOP songs are the same, and many are quite different even from themselves.
You can listen to our 2013 EP "take shelter" on soundcloud and bandcamp, and buy it from bandcamp or iTunes.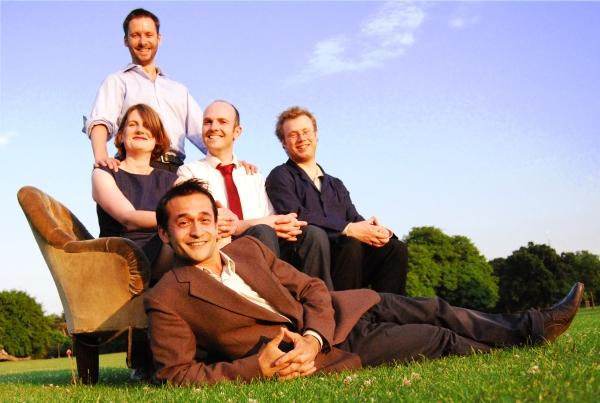 Certain moments of interest include:
2009 – we play the geekpop festival, "virtually", with two songs: "Wave or particle" and "geek of the week"
2010 – we play the geekpop festival (for real this time), as well as the Lambeth Country Show, the Green Man Festival etc; "geek of the week" goes electronic to promote the Geek Calendar in aid of Libel Reform; we play acoustic in aid of Folk Against Fascism (yep, they really needed our help there)
2011 – as above on the gig front; "An Element Sends a Postcard Home" appears on the Geek Like Me mini-album, we get a little radio airtime; Wendy blogs about Scott Walker (she made me put that)
2012 – despite being lazy, we manage to play Mariella Frostrup's Book Show on Sky Arts (us being lazy, that is, not Mariella) and play a little, mainly unplugged – until the autumn . . . .
The perceived members of the group are: Lucy Dallas (12-string and voice), Tom Woolfenden (drums), stephenmcaines (Telecaster and voice), and J "2 O" Drummond (bass). Former caddy Will Eaves (hair of the dog and spooky voices) has now left the band after an accident with a rubber tyre and a watermelon, and has made a second career for himself a seller of posies and trinkets. Their credentials are dubious.
To join our mailing list, ask a random question or whatever, email us at info@spirit-of-play.co.uk – or comment on the blog.